At the heart of your marketing growth strategy–from capturing leads via sweepstakes, pop-up forms, and post-entry conversion strategies–is the ability to promptly reach and engage your newly acquired prospective customers.
An ESP integration allows you to connect your DojoMojo account with your email service provider, or ESP for short. With an integration, spend less time managing customer data and more effort focusing on optimizing your customer experience for new subscribers.
Synchronize Data and Remain Compliant
When you connect your ESP with your DojoMojo account, each lead you capture, their customer data, and their opt-in source automatically goes to your ESP. There's no need to waste time with exporting large spreadsheets, formatting data fields, and uploading your contacts into your email platform.
More importantly, an ESP integration helps you to remain compliant with email marketing practices. Email providers are often very focused on maintaining the deliverability and your email account reputation–in doing so, they monitor the number of emails you upload to your email account. If you upload large lists into your ESP, your account may be flagged as suspicious. Over time, this can negatively affect deliverability, making it more difficult for you to reach your audience.
Improve Conversion Rates
Proper timing of your promotions, outreach, and nurturing is critical to improving the return on your marketing efforts. Even waiting two-to-three days to follow-up with a contact can greatly impact performance–the longer you wait to reach people, the more likely they will be to disengage from your email communications.
While DojoMojo's SMS Automations covers your automated text marketing outreach, an ESP integration will automatically send your customer emails directly to the email platform so that you can immediately reach leads over email. Just as you would prepare a welcome text message for new SMS subscribers, you can also set up an email welcome drip in your email platform to reach new subscribers as they join your marketing list in real-time.
How do I set this up?
To connect your email platform with your DojoMojo account:
Click your logo in the upper right corner and select Account Settings from the dropdown menu.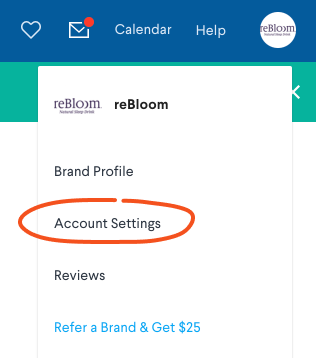 Navigate to ESP Integrations.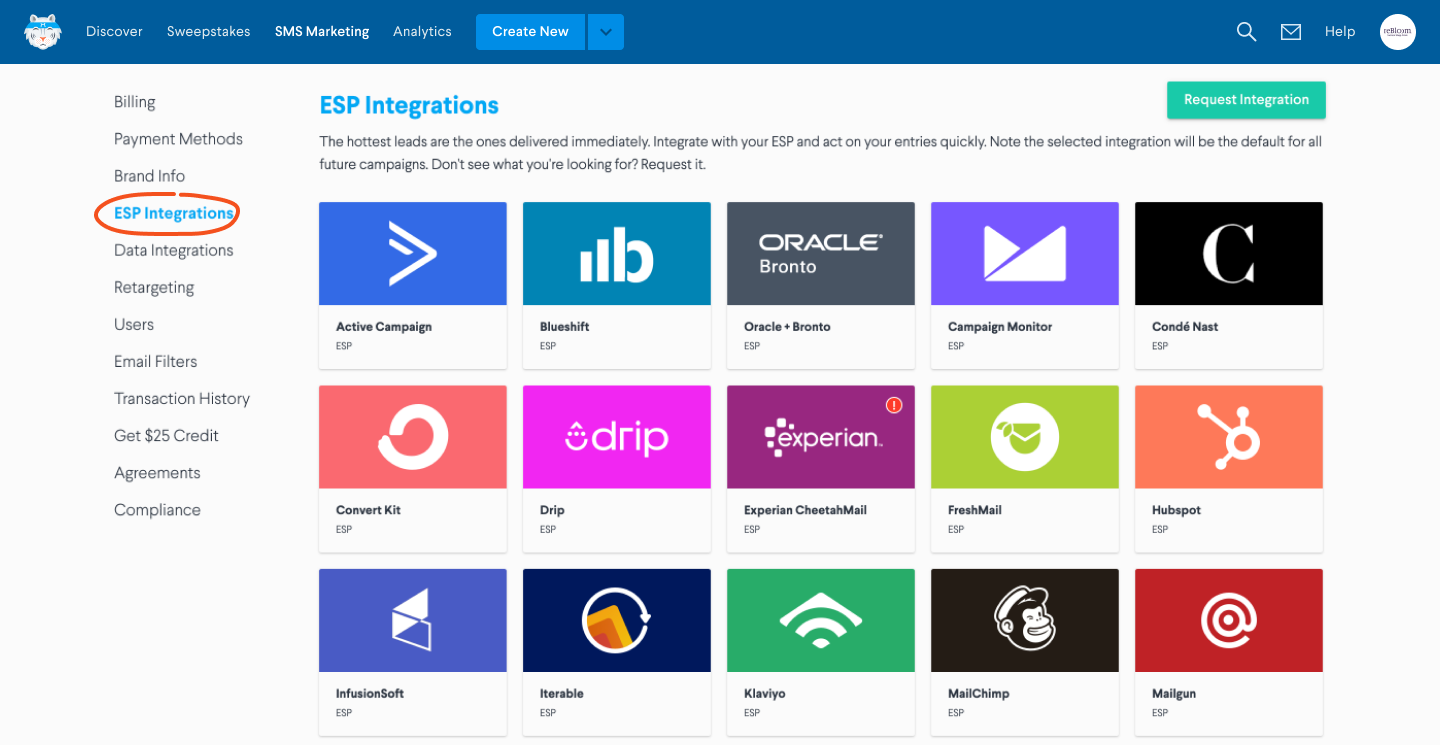 Pick the email platform you would like to connect. Find and view instructions for specific ESPs.