Absolutely, and potential and confirmed partners who you've invited to join the campaign will still be able to preview it.
Note though that only campaigns that have not yet launched will appear in Explore, so if your campaign is already live and accepting entries, this won't apply and your campaign will be hidden from search regardless.
There are no live campaigns in the Explore section.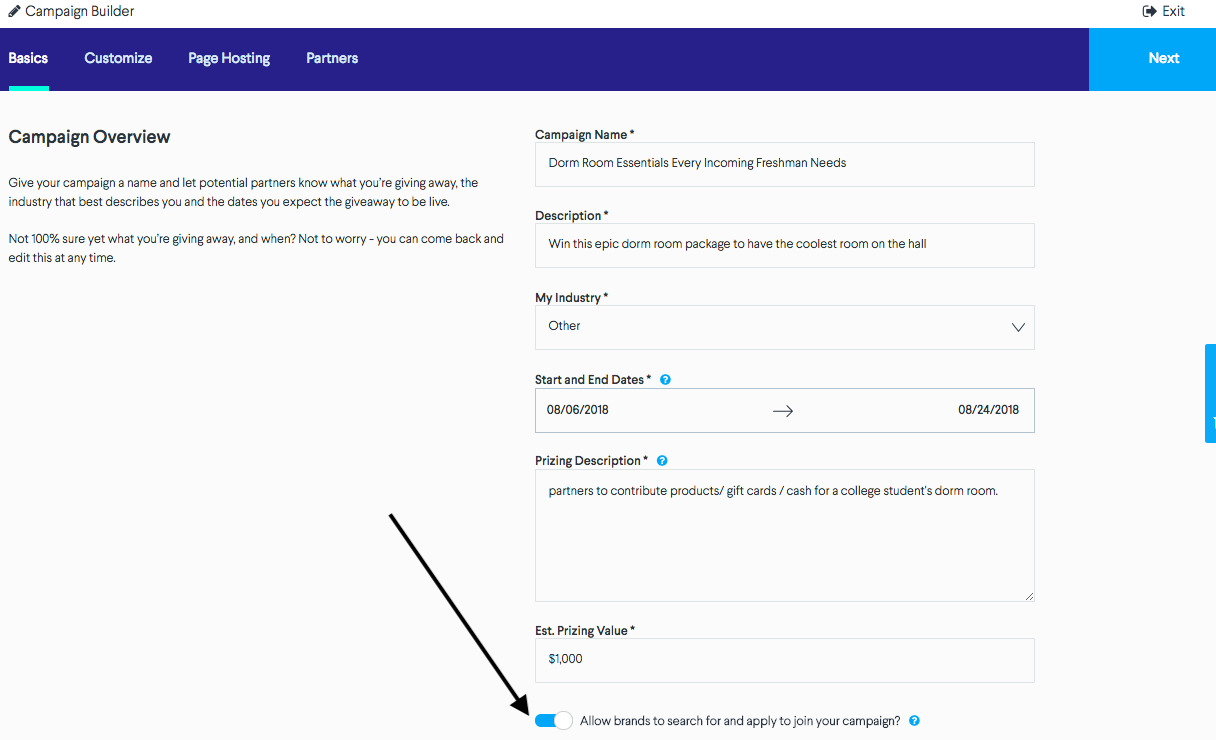 For a New Campaign
When you click Create Campaign the Basics screen will put up first in the Campaign Manager.
Simply move the slider to choose whether your campaign is visible. Your campaign is now hidden.
For an Existing Campaign
Navigate to your campaign by clicking the My Partnerships button and then select Current.
Simply click the Edit button next to the campaign you wish to hide and move the same slider to either hide or make visible your campaign.
Your campaign is now hidden.