Entry field needs differ by brand and campaign. We recommend gathering basic contact info (email) so that as a host you can notify the winner. Any other requirements will be brand specific, but note you can give entrants the option to enter or not enter any demographic information.
Keep in mind that not everyone will take the time to complete a long form - it's possible that collecting more information will result in a lower entry rate for folks who view your sweepstakes page.
You can select multiple different fields or even add your own custom.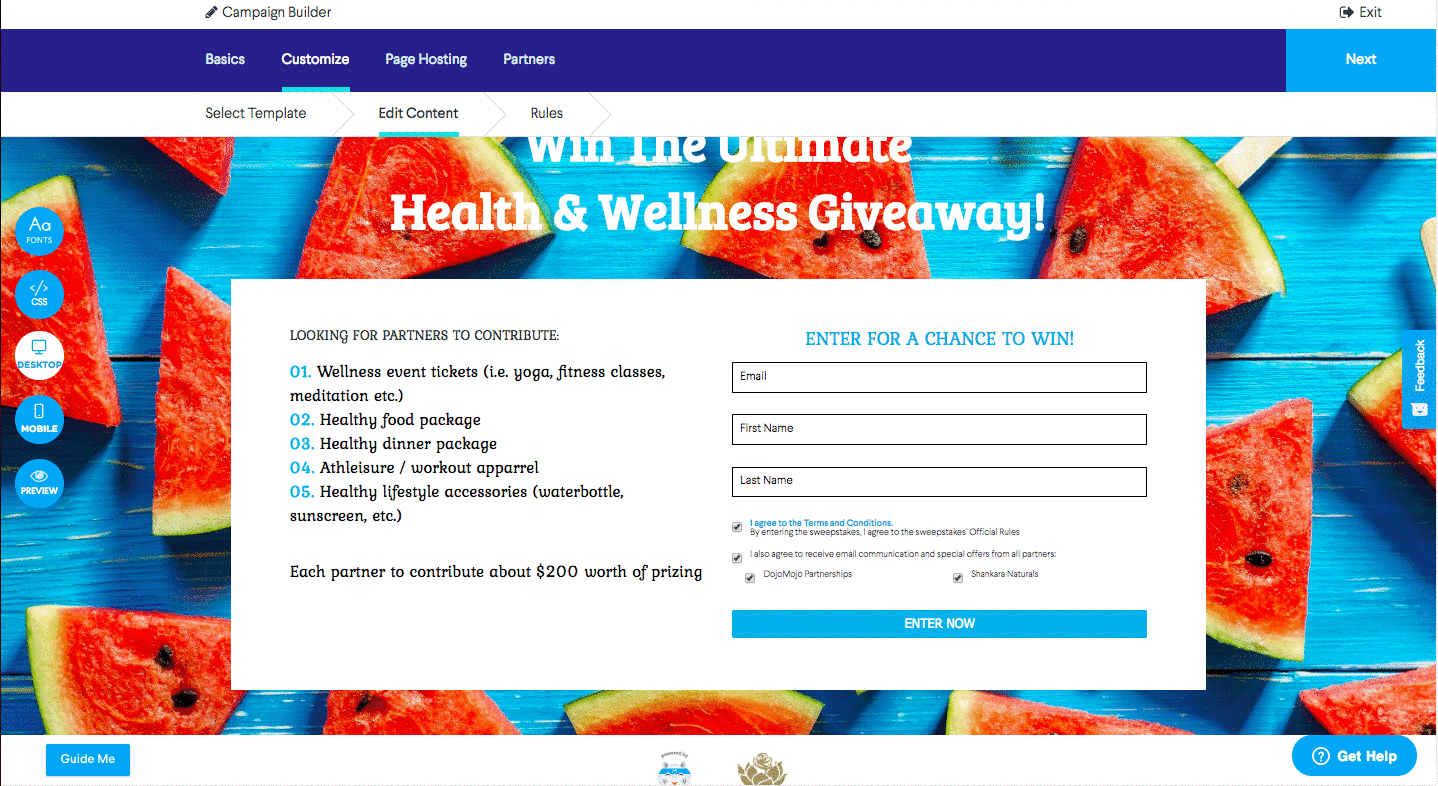 Navigate to Entry Fields
To edit your entry fields, go to your Quick View of the campaign > Campaign Builder > Custom > click on the entry fields and click "edit" (see above).