As preparation for the sweepstakes, you prepared your promotions according to what you agreed to in your Partnership Agreement. This almost always includes sharing the sweepstakes with your email list via a Dedicated Email, but probably also includes sharing the sweepstakes on social media, in banner ads, or in a newsletter.
You're now ready to promote! On the day you've agreed to promote the sweepstakes on each channel, you'll share the promotions you've prepared with your audience.
1. Find your Promotion Dates
You can find the dates you've agreed to on the Calendar in your Campaign Dashboard.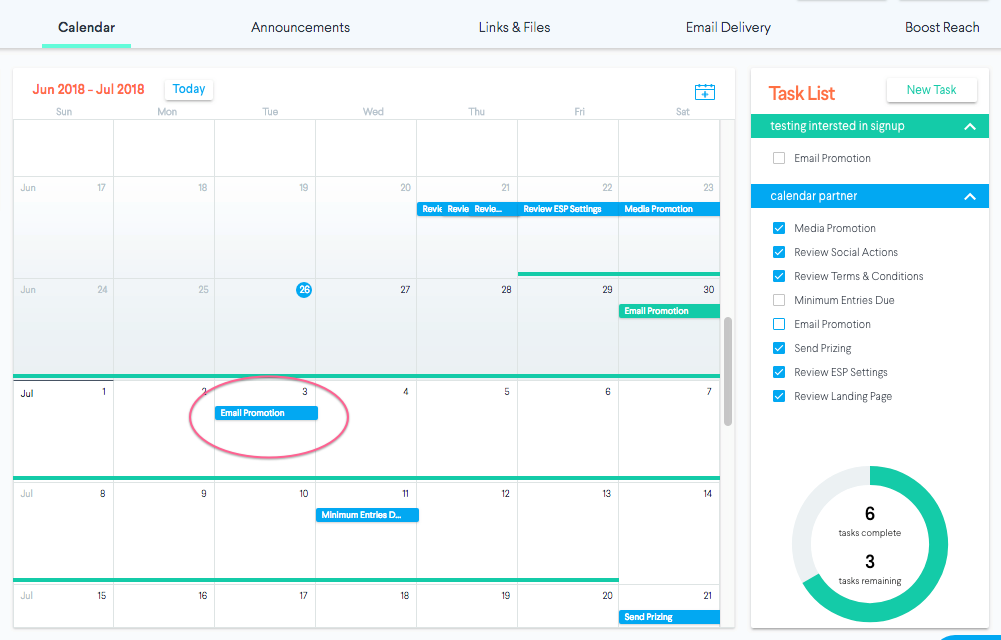 2. Hover over the Promotion to view details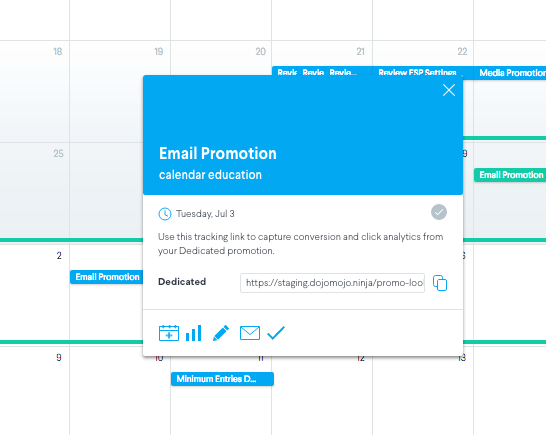 Here you can view the Tracking Link, message your Host with questions, or export the task to your work calendar.
3. Send your Promotion
If you've scheduled your email promotion in your ESP or your social posts in your social manager, you're good to go. Once you've fired off your send or made your post....
4. Mark your Promotion as Complete
Let the Host know you're on track by marking the task as complete in the Calendar pop up...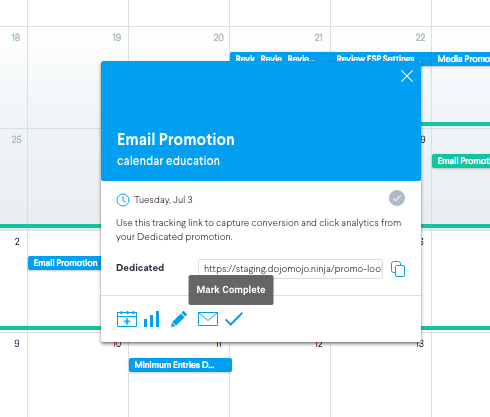 ...or by marking it as complete in your Task List.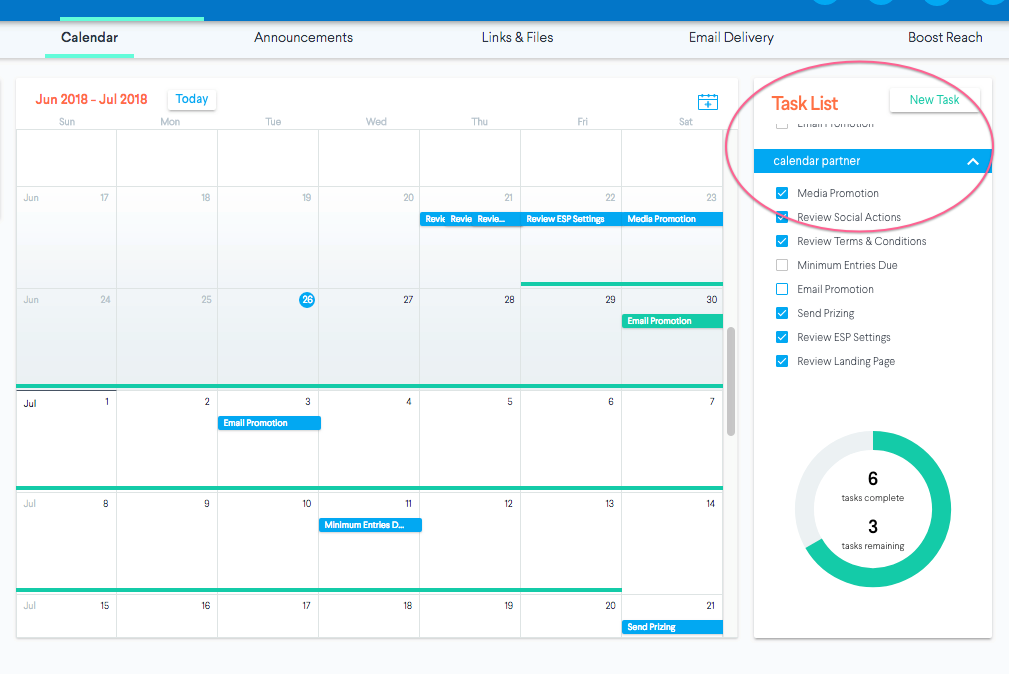 Repeat for each Promotion you've agreed to in your Partnership Agreement / on your Task List.
This should probably go without saying, but if you've committed to promoting the campaign, please do so! Failing to fulfill your promotional obligations isn't fair to your other partners and will make brands less likely to work with you in the future.