Participating in partnership marketing campaigns is not only about partnering with other brands but also collaborating with your fellow team members. You can easily add an unlimited number of users to your brand's DojoMojo account.
It's free to add as many users as you'd like to your account.
Navigate to Add or Remove Users
To add or remove users, click on your brand logo and then select and then Manage Brand.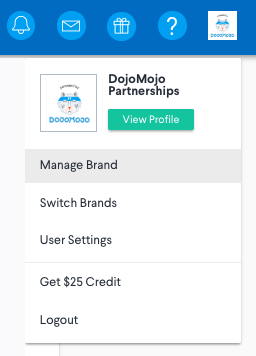 Once you are in that section, select the Users tab on the left side of the page.
This page will let you manage all of the users on your account. You can customize each user's setting as well as manage email notifications.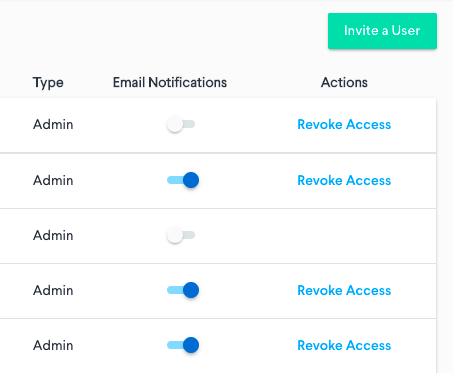 To add a User
Click Invite a User which then enables you to enter the person's first name, last name, email address and assign them an access role.
A user can either be a Member or an Admin. Admins have expanded brand powers, Members cannot.
To Remove or Edit a User
Navigate to the user you'd like to remove. You click Revoke Access to end their ability to log into the brand.