This guide will cover how billing works for paid DojoMojo plans. From updating your payment information and common questions when it comes to managing your account.
Billing Options
DojoMojo offers multiple billing cycles that best fits your budget and accounting cycles–you have the option to pay monthly or annually. When you sign up for a new plan and renew, you will be billed upfront based on the contract cycle you choose.
⚠️ Check out these articles to review all available DojoMojo pricing information and SMS Marketing plans.
Managing Your Subscription
To find your current DojoMojo plan, head over to your Account Settings, look for the Billing section to view your subscription plan and payment information.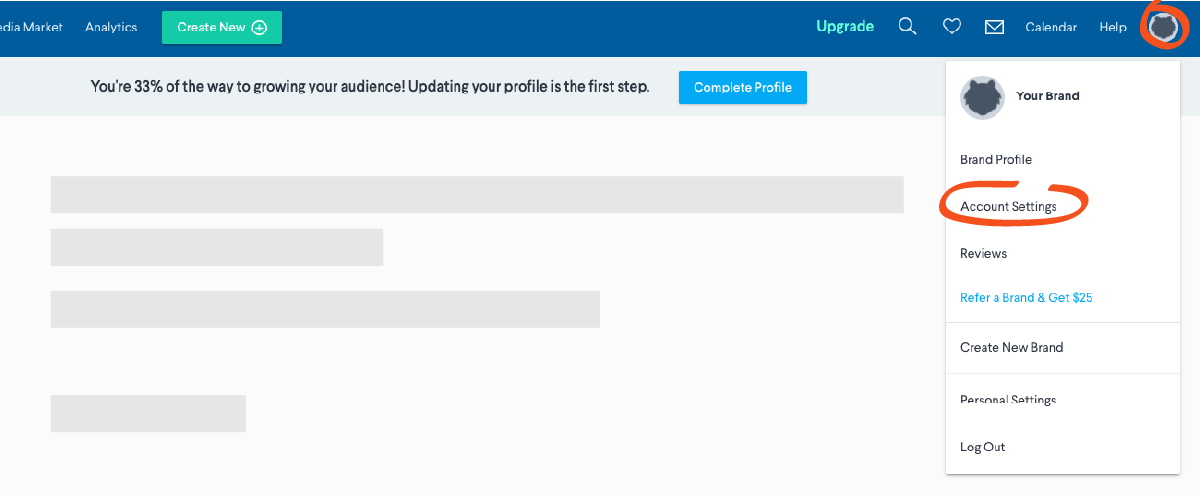 In the Billing section, you will see your current plan and saved default payment method.

Managing Payment Methods
In the Billing section, next to your plan information, select Change Default Method. Alternatively, you can skip directly to the Payment Methods section linked on the left menu.

Enter your updated credit card or bank account information in the pop-up window.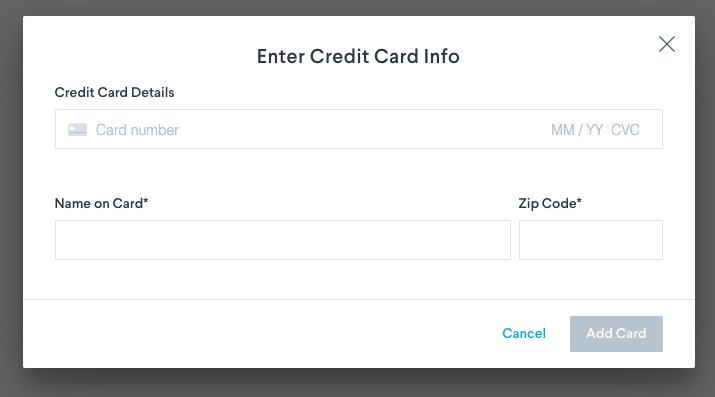 Click Add Card, and you're set! To update your payment information, follow these same steps.
Accepted Forms of Payment
DojoMojo accepts all major credit cards, such as Visa, MasterCard, American Express, Discover.
Canceling or Switching Plans
You can manage and switch your plan anytime in your account section.
Reach out to our customer support team at support@dojomojo.com if you would like to downgrade your plan. Any downgrades are immediate. Please be aware that downgrades are immediate, and we do not offer refunds for unused time on your monthly or yearly plan.
Account FAQs
Can I purchase features a la carte?
If you're interested in a customized plan, please reach out to our sales team, and we'll work with you to understand your goals and which plan will best suit you.
Does everyone need a DojoMojo account to collaborate?
Feel free to bring on as many team members to your brand's account. All users are free to join your team! Head to your account settings to invite your teammates.
Do I get a dedicated customer success manager with my plan?
All customers on a yearly plan and those on a Premium, Pro, or Elite account will have access to a dedicated customer success manager.
Do you provide customer support?
We offer support through various channels, including in-platform email and chat assistance and a knowledge base center with full documentation. Also, for Premium plans and up, you'll have a dedicated account manager who will help you navigate the platform and marketing goals.
What happens to my sweepstakes and SMS marketing campaigns after I downgrade?
If you have a live sweepstake and downgrade to a Basic plan or cancel your account, your sweepstakes will continue to run until it's marked end date. Please be aware that you will not be able to edit your campaign, update your Post-Entry actions, or add new email integrations once you downgrade your account.
Similarly, SMS marketing campaigns and automated messages will continue to send until you run out of available SMS credits.