Integrate with Zapier
Learn more about why ESP integrations are so important for successful campaigns and future conversions.
1. To integrate with Zapier, head to Account Settings > Manage Brand.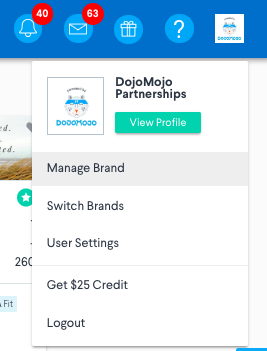 2. Select ESP Integrations from the left menu and click the logo for Zapier, which will prompt you to enter your Webhook URL, or click here to set up the Zapier Integration.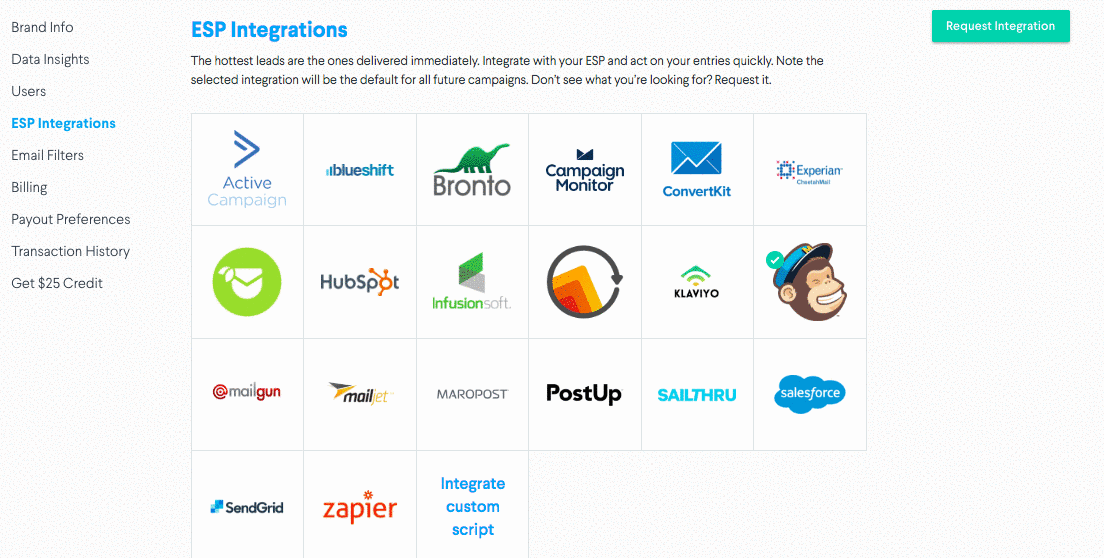 3. Enter the provided Webhook URL into the entry field.
4. DojoMojo will automatically use that information to complete the integration.
5. Click Activate to start the integration or test to ensure it is working.
You're all set! Your settings will save for future campaigns - just be sure to update your list if you'd like to change what list your entries are sent to.