NOTE: A custom ESP integration may require a developer's assistance or development knowledge.
DojoMojo also offers a number of integrations with top email marketing platforms.
Create a Custom Callback
Go to your Account Settings, and choose

ESP Integrations. In the integration options, find Custom Script.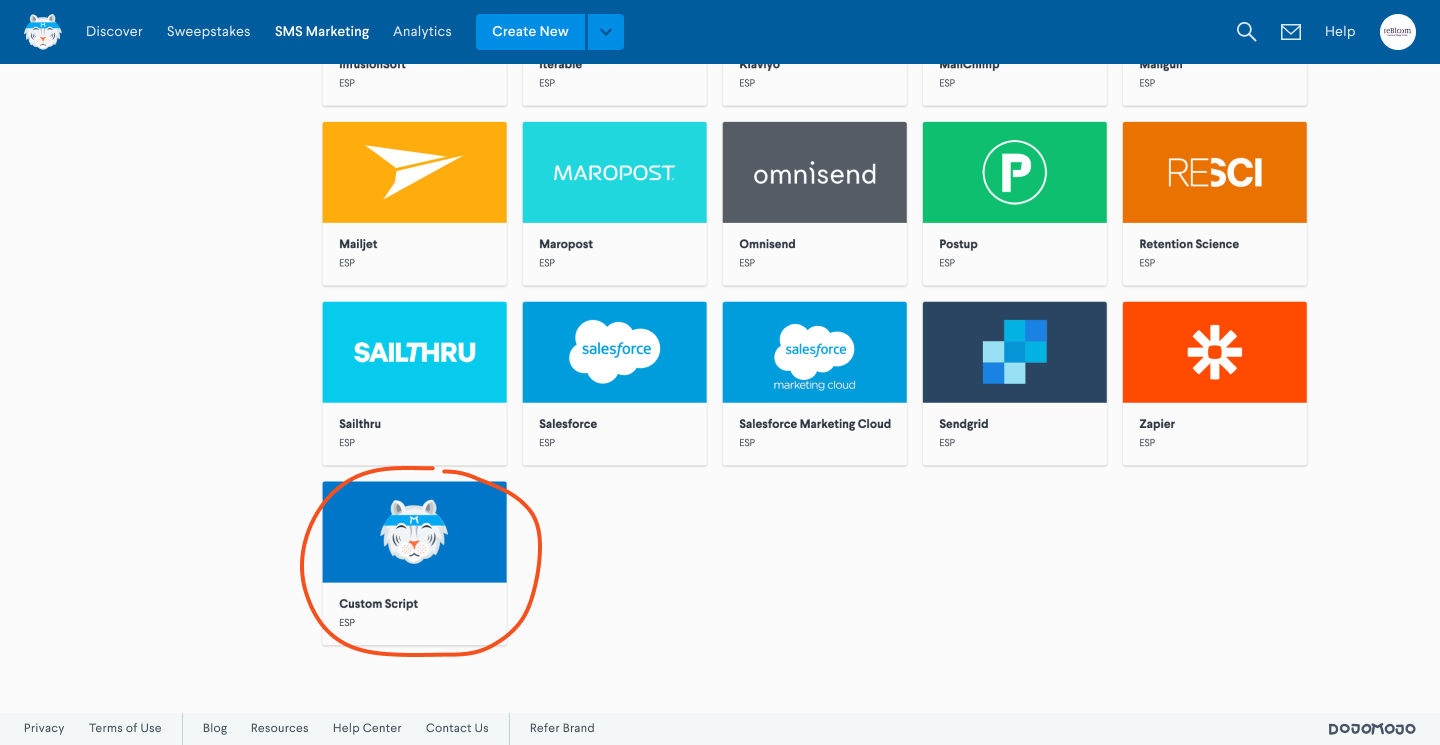 Provide a URL in the Callback URL field and we will make a POST to it every 20 minute with whatever entries joined in that period. Test the URL with the Test button.
Specify the pace at which you'll receive the emails. The limit is currently at 1k emails per hour.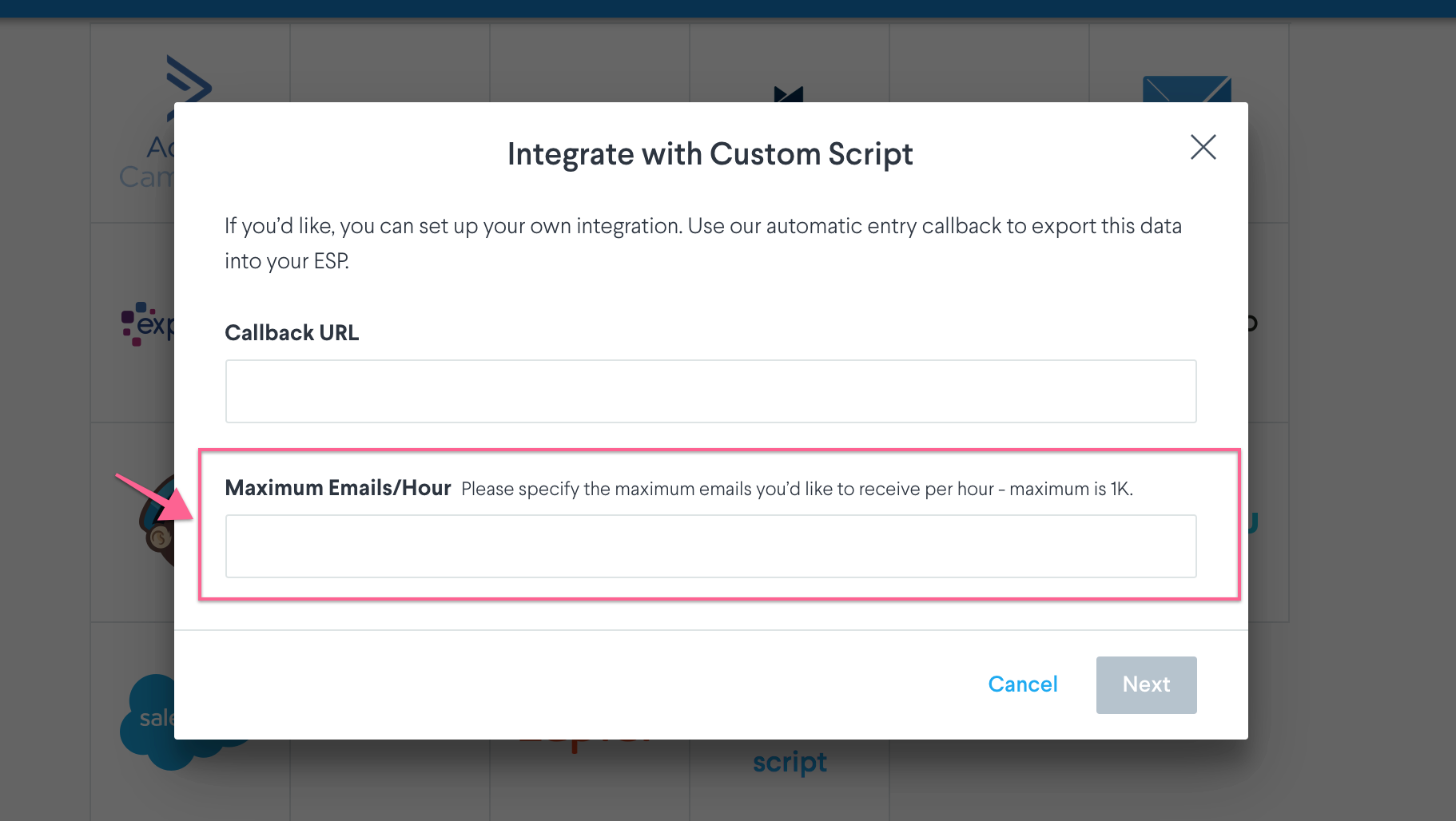 Set the merge tag labels listed below. The "Value in Custom Script" will be based on the field label names within your own ESP. We do recommend you test your settings before activating the integration, to make sure the settings are working properly.