Not to be confused with SMS messages, Mojo Messages are in-platform messages that you can use to communicate with other brands on the DojoMojo network. Mojo Messages allow you to:
Send a direct message to another brand from your DojoMojo profile

Reply directly within your email inbox

Attach files to your communication

Store all of your messages in one place and easily review conversations with different brands without having to dig through your email inbox

Review partnership giveaway campaigns to which you've applied and been invited to join
Navigate to Messages
To find your message inbox, click the envelope icon ✉️ on the top right of your navigation bar.

Message a Brand
To direct message a brand, select the magnify glass icon 🔍 on the nav bar and click Brands.
You can search for brands using the search bar or filter by category and activity.
Once you've found a brand you'd like to connect with, click on the brand's profile and select "Send Message." A text box will appear, where you can craft and send your message.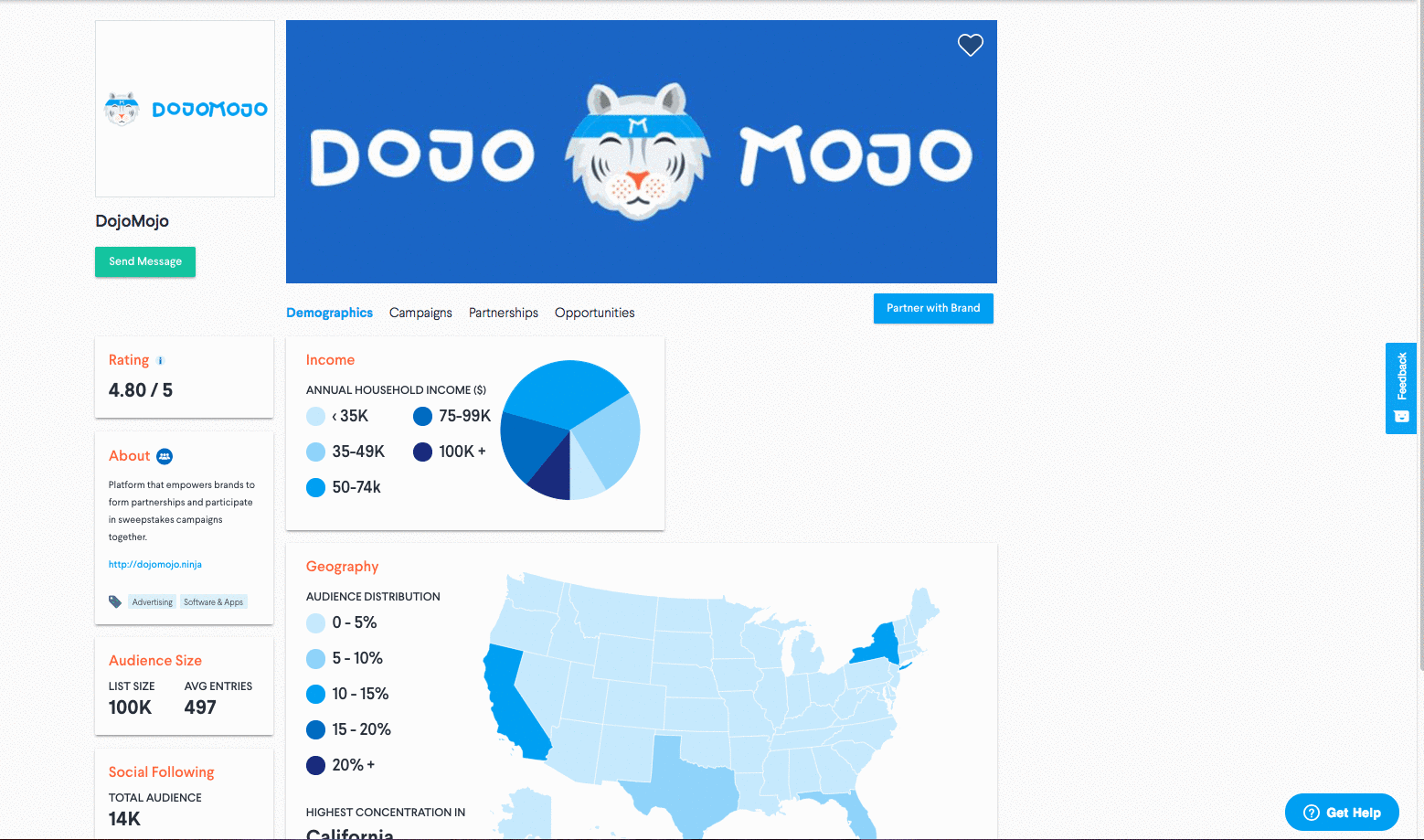 Platform Messaging and Your Email Inbox
You'll receive messages and responses in your regular email inbox (the email you used to create a DojoMojo account) and can also reply directly via email.
If you aren't seeing DojoMojo messages in your email inbox, ensure your account has the correct email associated with it. You can easily add another user (extra seats are free of charge!) to have messages forward to your teammates.
If you're still not seeing DojoMojo messages in your regular inbox, double-check your spam folder. Mojo Messages are separate from other platform-generated notifications, which you can control in your Personal Settings.
Reach out to us at support@dojomojo.com if you have any further issues and we'll happily assist!